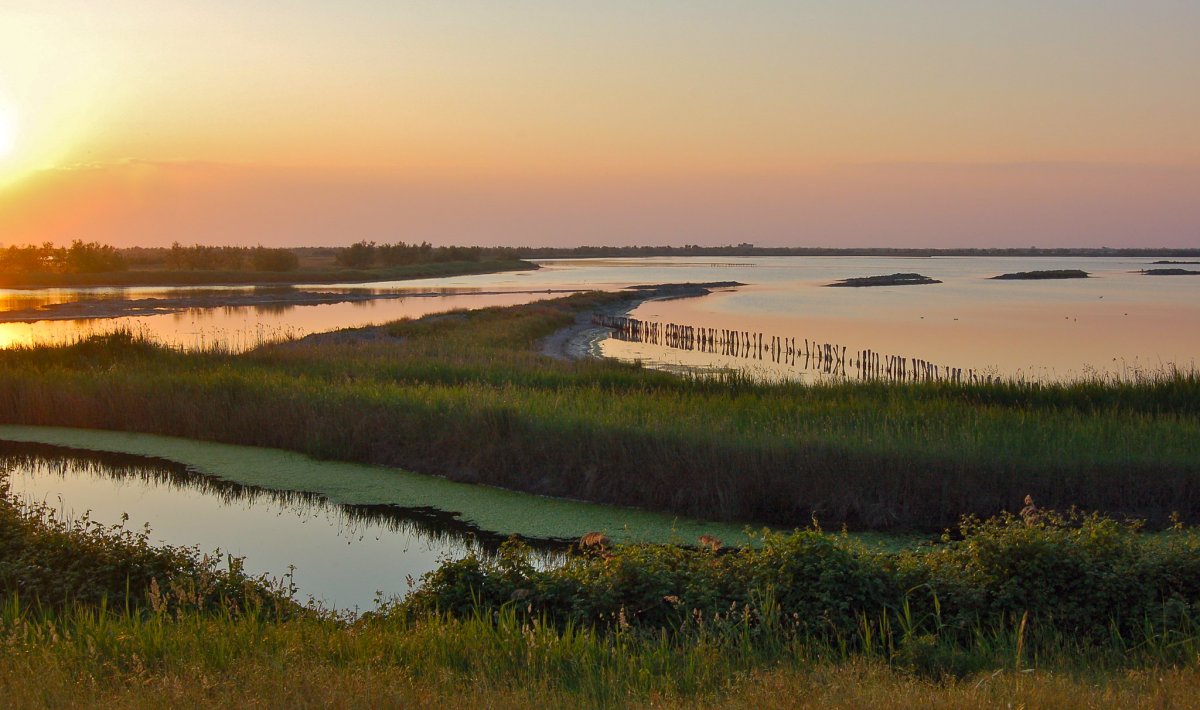 ---
A few kilometers from the city are the Valli di Comacchio, 11,000 hectares of brackish area surrounded by dikes and bumps rich in fauna and flora typical of lagoon environments. Particularly suggestive points are the peninsula of Boscoforte and the Saline, where it is possible to admire a thick colony of flamingos.

The Regional Park of the Po Delta is the largest of the regional parks and occupies an extremely important portion of the Emilia Romagna region. The territory of the park is divided into six different stations, each of which characterized by specific naturalistic, landscape and historical-cultural emergencies.
The visitor has the opportunity to explore the park through various itineraries of unique beauty, passable by car, bicycle or on foot.

With the ferry you can make beautiful boat trips. You can, for example, reach the Gorino lighthouse and maybe have lunch in the characteristic little restaurant. From here the nearest "attraction" is in Goro, where there is one of the largest Adriatic farms of molluscs and oysters.
During the excursions in the Delta Park, we can admire an infinitely varied flora and fauna, according to the different environmental typologies of which the Park is very rich. The marine lavender, the baccherone, the cane, the rare white water lily and the aquatic gentian, are only some of the numerous species of plants that populate these wonderful places.
On dry land we encounter the Italian and the American trabuso, the aquatic blackbird and the monachine avocet, which nest among the tall vegetation. The reed bed is preferred by the kingfisher, from the singing canopy.