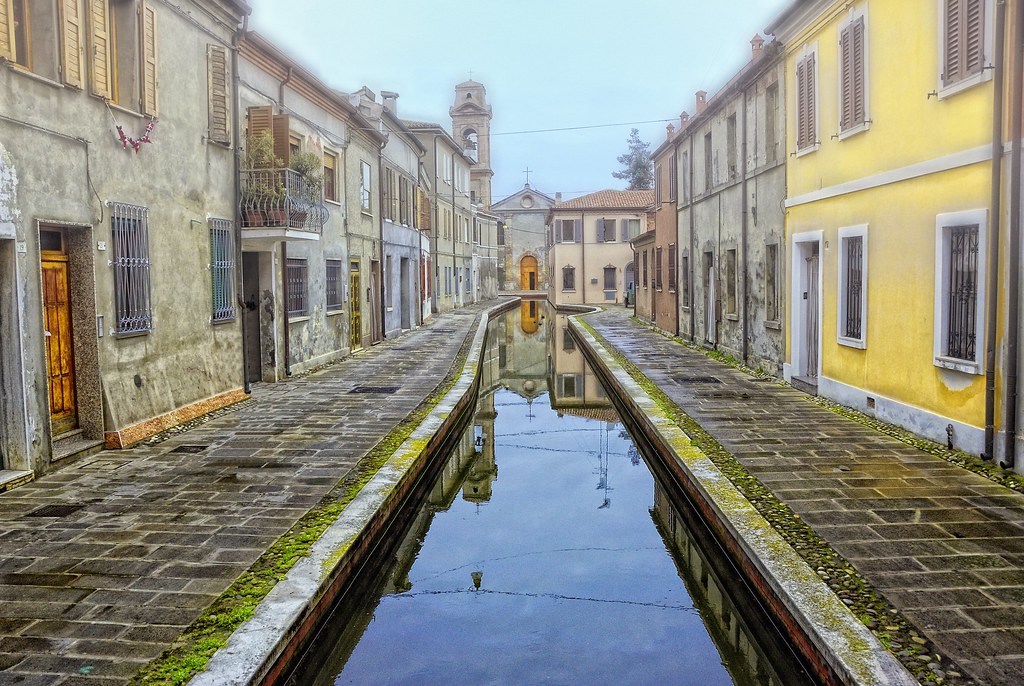 ---
A city on the water
At 40 km from Ferrara, towards the sea, we find Comacchio, the so-called "little Venice" which is the most original and fascinating historic center of the Po Delta.

Heir of the ancient Spina, long disputed by Ferrara and Ravenna, by Popes and Emperors, has very ancient origins: it arose in fact at the dawn of the Middle Ages on thirteen islets and founded its urban and economic development exclusively on water.
Fishing, fish farming, salt production were the source of its prosperity and also of its reverses, due to the conflicts that opposed it in Venice. Today it remains a city with intact and unique architectural features, inhabited by people proud of their origins and strong identity, a city of canals, palaces and monumental bridges.

Comacchio is a suggestive lagoon city dating back to the late Roman period, built on 13 small islands at the center of extensive valley valleys. The current historic center preserves noteworthy traces of the past: beautiful churches and monuments suspended between bridges overlooking the canals, first of all the seventeenth-century Trepponti, an ancient gateway to the city.

Do not miss the Cargo Museum of the Roman Ship, which exhibits the artifacts found on board a commercial boat dating back to the first century BC

"Trepponti" is the monumental bridge and gate of the city, commissioned by Cardinal Pallotta in the first half of the 17th century, designed by the architect Luca Danese.
Il Trepponti is made up of five arched staircases. Going down from the central stairway, you enter the small square where the fish market takes place every morning in the characteristic fish market, also from the 17th century.
Along the canal the typical boats of the valley (batane) are moored, on which it is possible to climb to visit the city from a more suggestive point of view.