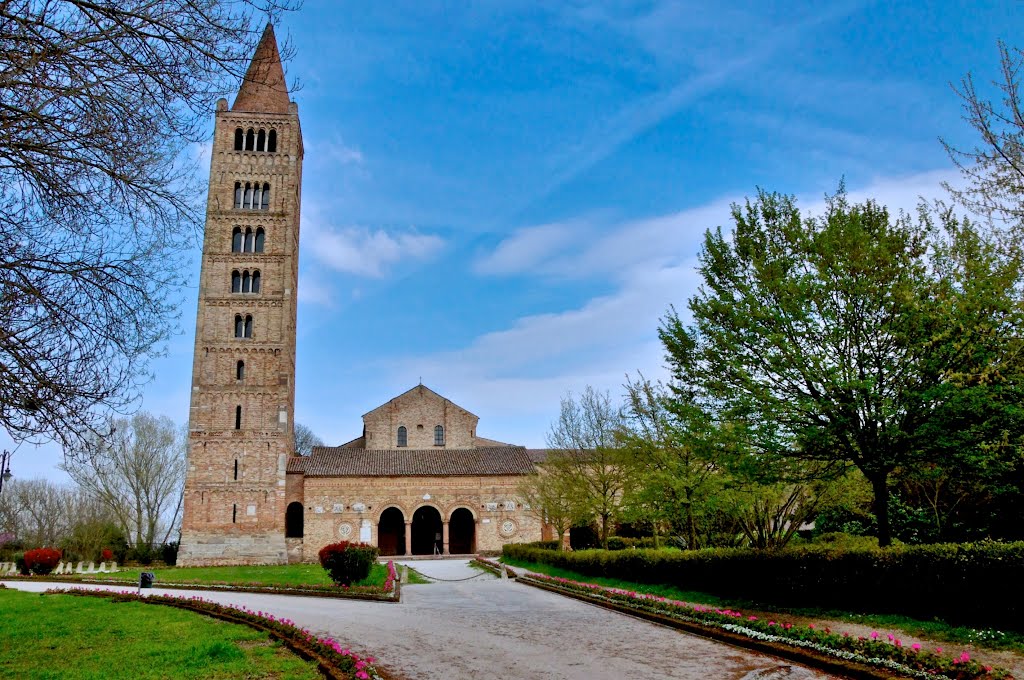 ---
The abbey of Pomposa is a complex of buildings constituting one of the most distinguished Benedictine monasteries of the Middle Ages: the Basilica, the Refectory, the Chapter House and the Court constitute the heart of the abbey. To this was added, at a later date, the majestic bell tower.

The Benedictines founded the abbey in the 7th century AD Around the year one thousand the abbey enjoyed great prestige in the region and the role of abbot was held in high regard. The Benedictines remained there until the beginning of the sixteenth century, when the whole monastic family moved to Ferrara. It became private property and then a farm, until a century ago it was transformed by the state into a national monument.

The complex was visited over the centuries by various illustrious figures, including Barbarossa and Dante Alighieri. The architecture is a cross between the Romanesque and Byzantine styles, and in the works of art it is possible to recognize elements from both the Ferrara and Bologna schools.